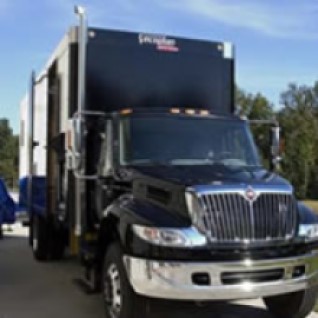 Marketing and advertising is just one of the ways that you can increase profitability in your shredding business.  Sales-ready referrals are one thing- but saving money by optimizing how you go about a full day of shredding jobs is something that will make your entire process more efficient.
One of the big keys to maximizing profits is to optimize and analyze the number of customers on your route (also known as route density).  Focusing on the places that provide the best opportunities will set you up for success- and Shred Nations can help pinpoint where your best customers are.
We'll help find your best opportunities
Our Shredding Network Members use us to target specific areas that they want to use to build their customer base.  Since our membership program lets you select any zip code that you service, you can use our referrals to help shape your marketing plan.
We can help you identify:
Zones that are near your operations facility
Target zip codes where you already have a high-density of customers
Places that you might want to build a new cluster of customers
Areas that are known to be "under-served" by your competition
Zones along transportation corridors
Concentrating your sales efforts in prime areas work- we have 10 years worth of referral data that proves it.  But you shouldn't stop there if you want to maximize your profit potential.
Optimize the routes your drivers take daily to get the most out of every workday
Route logistics is something that every route-based company should evaluate regularly.  In fact, one of these studies is why UPS Drivers don't turn left very often.  It doesn't matter if you just have one shredding truck or if you have 20- optimizing the routes you take to pick up shredding jobs can help:
Save you money on fuel costs and labor
Increase the number of stops you make in a day
Help you balance your workload throughout the week
Figure out the best ways to expand into additional service areas
It's substantially more profitable to make two or three pickups in a neighborhood than if you're driving to three different neighborhoods for only one.  The more you plan, the more you save- which directly impacts your bottom line.
Your Drivers are one of the building blocks for success
Who has the most contact with your customers once you have a shredding job confirmed?  Treat every shredding job as a marketing opportunity- and use your drivers as one of your most effective marketing tools.  They can help build your business by creating a relationship from a high quality, sales-ready referral.
Your drivers have the opportunity to cultivate ongoing business that can provide a tremendous return on investment.  By leaving business cards, asking for referrals to other local businesses, and being polite, quick, and responsive, they can help expand your company's exposure and long-term business relationships.
To succeed, jump as quickly at opportunities as you do at conclusions –Benjamin Franklin
We're not here to help you spend your money- Shred Nations helps grow your business and make you money.  Our sales-ready referrals can help determine where your profit centers are, and then help you maximize your route density by sending shredding customers with an immediate need in those areas right to you.  Learn more about what we can offer you here!
If you have more questions or if you want to become a partner today, give us a call on our membership hotline at (303) 309-0154, or click here to fill out our form.