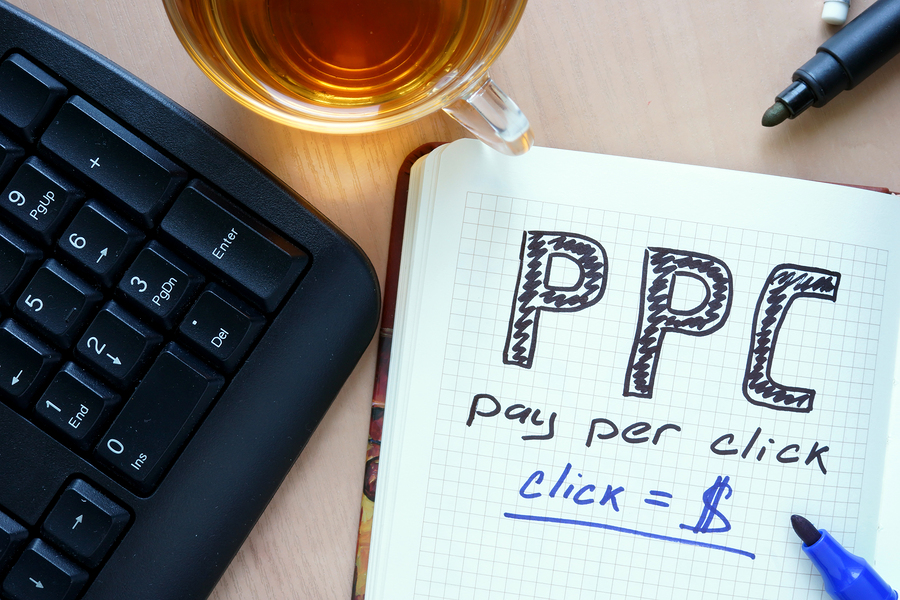 During your last google search, did you happen to notice the advertisements on the very top of the result page? The websites listed at the top are paid searches.
Essentially, paid search is when a company pays a fee to have their website shown at the top of a search engines result page. Since just about everyone has used google or some other search engine to look for a product or service, using paid search is bound to increase the traffic to your website and in turn, increase your profits.
AdWords is specific to google but there are plenty of other paid search options such as Bing Ads or Facebook Advertising. Regardless of what paid search you use, it is critical your business start a paid search campaign for numerous reasons.
Why Do I Need Paid Search?
The main reason to use paid search is to create exposure for your business. Exposure is key to gaining traffic. If people don't know you exist, you are probably not going to get their business. Another reason paid search is an effective tool is by connecting your business with the costumers already searching for your services. It ensures your website is there when customers are looking for the services you provide.
It is well known in the marketing world that a site has a lot more success if it's not listed in the top five search results- and Paid Search will give you the ability to jump to the top of the page without having to wait for your Search Engine Optimization to help you.
Many paid search options will provide your business with analytic tools to evaluate and interpret the effectiveness of the advertisements. From the data, your company can determine how to convert leads better and what needs to be done to get more qualified customers to purchase shredding services from you.
Paid Search Gives You Data to Make the Right Decisions
There's a lot of ways to slice and dice the way you use your paid search account- geo targeting lets you select a specific area, city, zip code, or country, and ad scheduling lets you pick the days and time of day that works best for your business to help optimize your advertising dollars.
Based off of the analytical data that you gather from your paid search accounts, you can target certain regions and times of the day or week to get the most traffic from the ads. You can also create real time advertisements to send specific messages to targeted groups.
Analytics allows you to run tests to see what methods work best and what methods don't work at all. You can track exactly how and where your money is being spent, so you never have to guess what your money is going towards. Paid search's cost is based off the number of clicks that result in a direct action, from filling out a form on your website to a phone call.  The best thing about paid search? You can make changes quickly, and you'll only pay for clicks that are targeting the types of people looking for your services- and that bring in business.
Paid Search Should Be a Part of Your Shredding Business
Paid search can be a tremendous asset to your business- but it's important to dedicate time to develop and maintain your paid search accounts.  You don't have to do it by yourself, but regardless of what system you choose to use and who you decide to maintain your campaigns, be sure to research the company first to make sure they'll provide you with the level of service you need!
On of the big things that most companies struggle with is setting the appropriate budget for your industry.  Be sure to set an affordable budget, but understand that if you have $10/day per month, you'll have a lot fewer opportunities for customers to find you.
Creating an appropriate budget can make or break your business.  Remember that just because it's immediate gratification doesn't mean that Paid Search should be the only way you market your business.  Create a cohesive online strategy that includes paid search, search engine optimization, social media interactions, and an easy-to-use, quality website.  Looking for more tips?  Learn more about online marketing here!