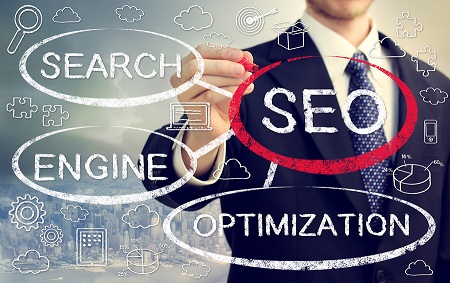 Search Engine Optimization, or SEO, is what search engines use to 'rank' you for things that potential customers are interested in.  If you want to show up for 'shredding near me', you use the tips and techniques described here.
Check out these articles about Search Engine Optimization, and let us know if you have any questions or need more information!
SEO Tips and Tricks
Searching for things on the internet is something we all do every day.  Now that you can just say 'ok google' and ask a question, searching for information is getting even easier.  I'm guessing that you even used some sort of search find this article!  There's a reason Yahoo, Google and Bing have all the power (and all the money) on the internet today- people need an easy way to find information. (read more)
What makes my company show up on Google (and other search engines)?
The best way to be discovered by potential customers is by working hard to have your website displayed on search engines. While this can be a tricky task, there are some simple steps you can follow to enhance your website and end up on the Search Engine Results Page (SERP) (read more).
Writing Metadata
Metadata is structures information that describer, explains, locates, or makes it easier to retrieve, use, or manage an information resource. Metadata is oftentimes called data about data or information about information.  An important reason for creating descriptive metadata is to facilitate discovery of relevant information. (read more)