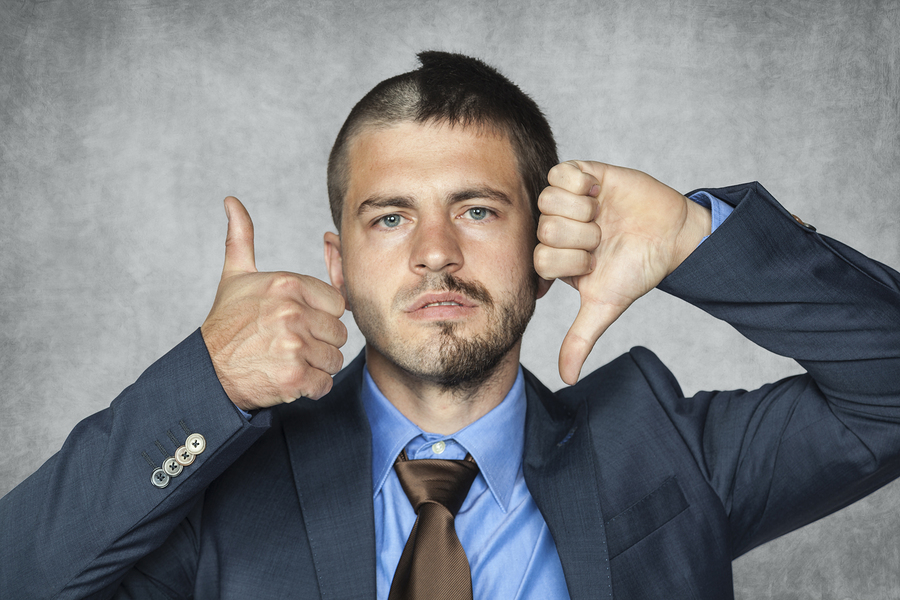 Almost every business has a website. But just because you have a website, doesn't mean it is actually doing anything to advance your company. You want a website that creates traffic and generates leads.
If your website is not producing the results you want, we have some tips to help improve your website. The main focus of this article will be the importance of updating your site.
A good user experience can mean the difference between generating a lead and simply landing a prospect. Your website should be easy to use and understandable to the viewer.
If they cannot navigate the site or find the information they are looking for, they probably won't request your service. A website that is visually pleasing and engaging will draw the viewer in, making it more likely a lead will be created.
A bad experience will leave a much greater impact on a user than a positive one. If you take the time to make the website engaging for the user, you will likely see an increase in traffic and leads.
But if you continue to maintain an unpleasing site, visitors will be turned off to your services and your business will continue to suffer. Continually updating your site to appeal to the viewer will ensure you provide a satisfactory user experience.
There are certain factors that distinguish a good site from a bad one. We will list a few of the characteristics that make a website good or bad.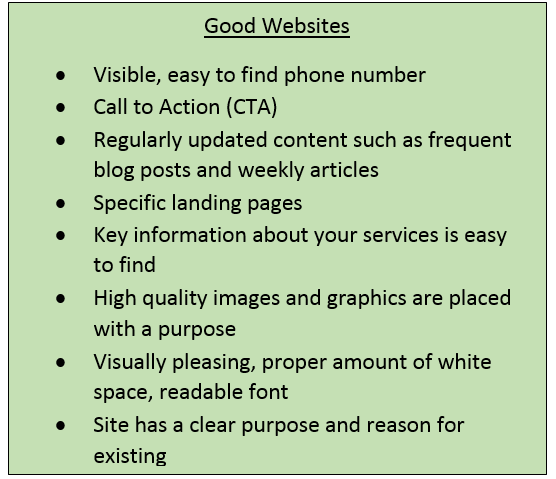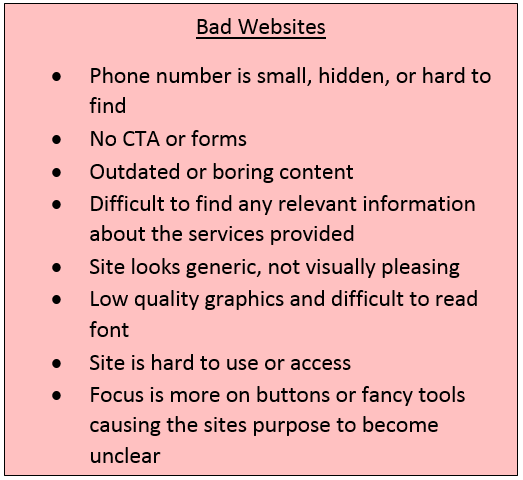 Now that you know what makes a good website, here are three things you can do to improve your website:
Constantly update your content. This is crucial for many reasons: not only will it make the site more appealing to viewers, it will also help your search result rankings.
Make sure your phone number is at the top of the page and is clearly visible to the user.
Update the aesthetics of your site. Choose colors that are not overbearing on the eye and be sure to have some white or negative space. Only use images or graphics that add to the purpose of the page, don't place random photos everywhere just to fill up space. You want an easy to read font on all pages of your site.
If you frequently make changes and updates to your site, you can use analytic tools to test what changes build the most traffic. You should always be adding new content and adjusting the various aspects of your site. What brings in traffic one month, may not be effective the next.
If you want improved traffic and more leads, it is crucial you frequently update your website. To get more tips on online marketing for your shredding business, check out our marketing tips!