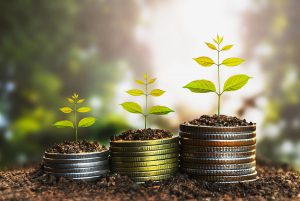 Are you getting frustrated with your current marketing efforts?  Do you have a way to find customers that are not only interested in your service- they're ready to buy it?
The Internet has taken over.  When a company or individual needs shredding services in their area, they're not using a phone book anymore- they're using a search engine.
Every time your company doesn't show up when a customer searches for you is a lost opportunity. That's where Shred Nations fits into your marketing plan.
Not Your Ordinary Lead Generation Service
Shred Nations connects your potential customers to local, reliable service providers in their area.  We find the people that need help immediately, and provide them fast quotes for shredding services.  Our marketing efforts generate thousands of leads a week nationwide for our network of shredding experts.
We supply independent shredding companies with a steady flow of new customers.  In fact, we don't even call them leads- we call them sales ready referrals.  Why?  Because we take the time to qualify them to ensure we're sending you a high quality, easy to close sale.
How Our System Works
If you're looking for the details, check them out here, but to start, here's the basics:
A potential customer requests service in a service area you select
We send you their information in the form of a referral in real time.
You call the customer back to learn more about their specific needs.
If there's a good match, you schedule an appointment and service begins
When a qualified, sales-ready referral shows up in your area, we'll send it your way- it's really that easy!
When something goes awry with referrals we send you, we replace them- free of charge!  Learn more about how our replacement policy works,  and how to submit a defective referral.
Grow Your Business as Fast as you Want to
We can help your shredding business grow!  You can customize your program to control the amount of referrals we send to you, and we even offer replacements if the customer's needs don't fit with your services.
Although some of our partners use us exclusively to generate sales-ready referrals for their businesses, we like to think of our services as a way to enhance your current marketing efforts.
If you need some extra jobs per week to help fill up your truck, or a reliable stream of new customers in an avenue that you're not marketing in, that's where Shred Nations can really help.
We believe in helping independent shredding companies beat down the giants.  In fact, we even have a section dedicated to marketing tips for your business.
Let Shred Nations Bring New Customers Right to your Inbox
To get started, Click the button below to learn more about what Shred Nations offers our members, or call our Membership Hotline today at (303) 309-0154, or click here to fill out our form.