Get
LIVE TRANSFERS

With DirectConnect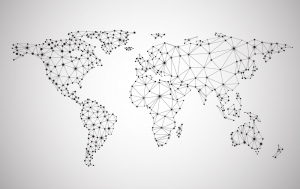 We have had great success with our new DirectConnect for presold  program.  This is a program where we transfer the referral to you in "real" time.   Customers get their shredding needs met immediately.  The feedback is they love not having to track anybody down.
Some of our partners have asked us to expand the DirectConnect program to larger referrals.  We are interested in offering this program, as long as enough of you   see value in the service.
If you are interested in trying DirectConnect for referrals from 6-19 boxes, please let us know.  We would rotate the referrals in a round-robin fashion between partners in your service area.  If you receive a DirectConnect, you would be the only Shred Nations partner to benefit from the opportunity.  We would charge $24.99 for each referral.
The keys to success in this program are:
Be available. These are "live" calls. Customers are impatient.
Be responsive. We will tell you the pricing we have quoted, and follow up using the same methods we always have: Text, Email, and posting to your customer portal.
If we cannot reach you, we will leave a message and send the referral through as usual.
Bridge The Gap and Get
Real-Time

Referrals with DirectConnect!

If you think the DirectConnect program would be beneficial for you, or you would like to discuss new opportunities, contact Kelly Kobilan at (303) 962-5576 or by email at kkobilan@salesstarnetworks.com.