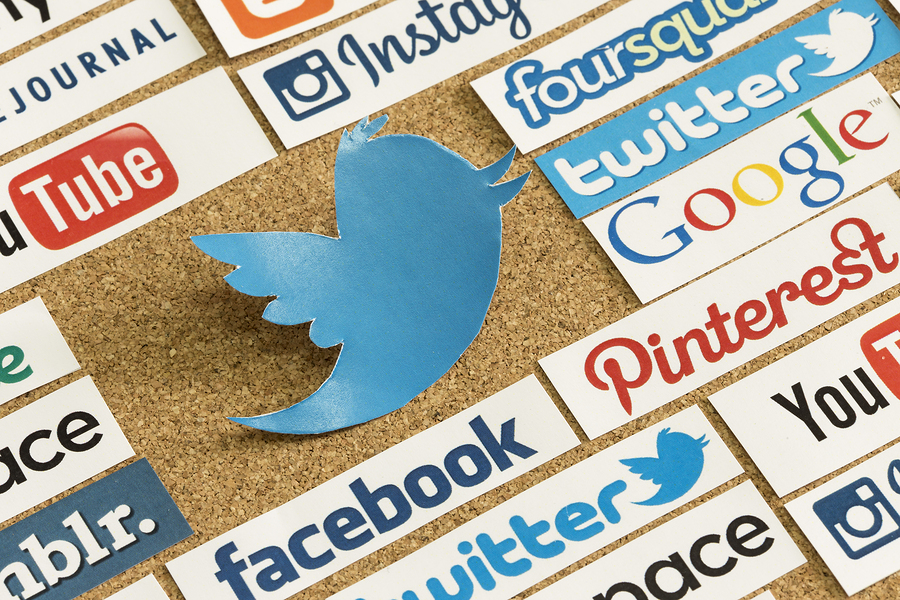 Twitter is a great way to interact with people in a certain niche. By using hashtags and list you are able to join conversations that revolve around the very topics you are interested in. This gives you a huge opportunity to meet people interested in the shredding industry, potential customers, and even monitor the competition.
The largest advantage of twitter is it allows you to build relationships and communicate with your targeted audience. While most people focus on increasing engagement, here are some other ways you can make your twitter account effective.
Give Your Account a Personality
In order to build relationships with other users, your account must have a personality. This means you have a picture, we recommend using your logo, or something that will let other users know who you are.
Completely fill out the profile bio with information about your company, a link to your website, or a frequently used hashtag by you. Be strategic about what you place in this area, you are only able to use 140 characters, make sure what you provide is useful for someone who is potentially interested in what you do.
There is also a "header" space for an image that relates to your account. Use this space wisely, by only having 140 characters to explain your company make sure you use the header space as another way to give users insight on your business. Oftentimes, companies will use custom headers that list the services they provide. This is a great idea, however, make sure you view the profile from different mediums, a header that looks good on a desktop computer may not look good on a mobile device.
Create a Voice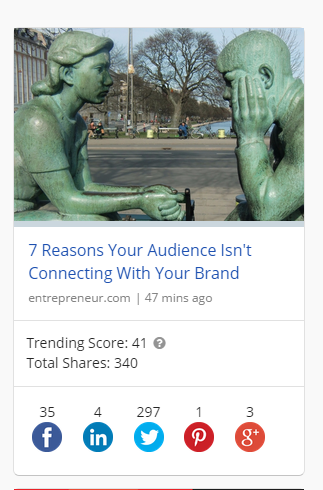 Decide what topics your account will focus on. Will you tweet specifically on document destruction or will you also mention data breaches or identity theft. It is perfectly fine to switch up what you are tweeting about but it is also good to give the twitter account a voice so people know what to expect and realize you are a valuable resource on whatever topic it is you choose.
If you decide to stick mostly to certain topics, remember to stay on top of breaking news. If people are using you as a resource for certain topics, they are trusting that you will be providing news in real time.
A good resource for breaking news is google alerts. Set up an alert for any word, and google will email you every time it is mentioned, at the frequency you choose.
Another good resource is Buzzsumo. Buzzsumo tracks trending topics and sorts them into categories, making it easy to find topics that may be related to the things you like to post. It also shows what social platforms articles are performing best on.
As you can see above, "7 Reasons Your Audience Isn't Connecting With Your Brand" has a total of 340 shares. With 297 being on Twitter. This gives you the idea that the article would most effectively be shared on twitter.
Tweet Consistently
The best way to get the highest impressions and engagement is to consistently tweet throughout the day. On a platform like twitter, information is constantly being updated and replaced. That is why constantly tweeting throughout the day, night, week, and weekend is the most effective way to stay relevant in the space.
While it is important to share as much information on twitter as possible it is also important to space out the tweets. If you tweet 15 times in a row, you are only hitting the same viewers, instead of many. A good way to space out tweets is to use a scheduling tool like tweetdeck or hootsuite.
Interact
If someone interacts with you by retweeting, a favorite, or a mention, always make sure to let them know you notices. This could either be with a tweet, message, or a follow. Let the people who follow and interact with your account know that they are appreciated.
If you see someone using a hashtag that you frequently use, try and start a conversation with them. People who are tweeting about similar topics are usually looking for interaction.
Include a Picture
Tweets with images often receive 5xhigher engagement when there is a picture included, as shown by this graph in adweek.
Videos are also a good way to increase engagement. Use something that grabs a viewers attention so that they stop are interact with your tweet in some way. The best way to increase engagement is to encourage it!
Analytics
Twitter has its own analytics for businesses. This is beneficial in figuring out what tweets are performing the best and getting the best engagement. Keep track of this information and see how you can continue to increase the data. Find out what works and what doesn't and use that to your advantage.
Remember, tracking data and finding out trends can take some time. We recommend keeping track of the stats weekly. After you have about two months' worth of data you can start making conclusions and learn what your followers like best.
Improve!
As your twitter account grows in popularity it is easier to keep posts focused and targeted on the audience. By monitoring your account you are able to see what works and what doesn't. Use this to your advantage. Post relevant, useful, customer focused content that encourages engagement. With every month you should see an increase in the interaction that you see on your twitter account.
If you would like to learn more tips and tricks about twitter and getting more followers check out this article. Twitter is a great place to make connections and build relationships. Use this to your advantage and start making your business twitter more effective!