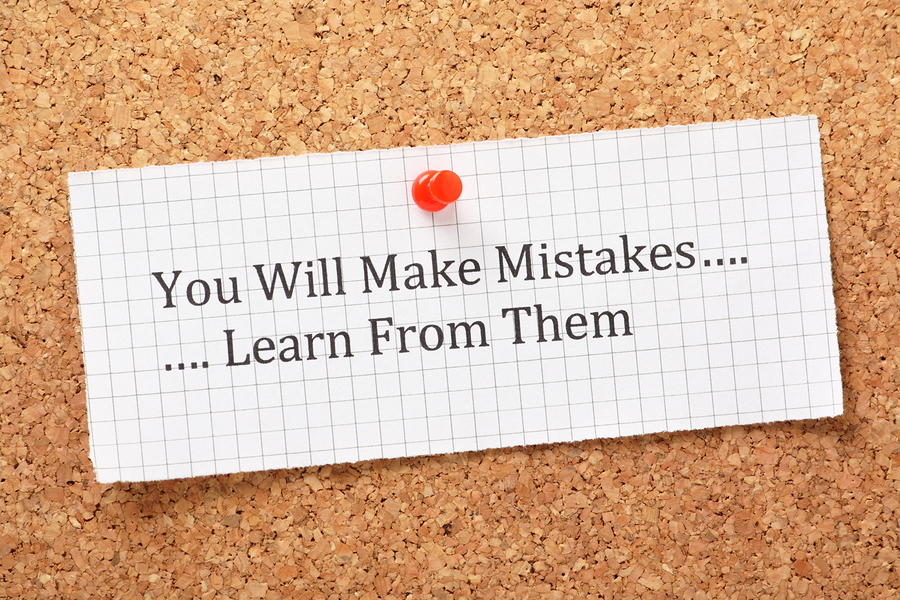 There's a lot of information and advice out there on how to get the most out of your paid search campaign.  I just did a quick search and found hundreds of tips.
Just the sheer volume of tips (with most of them saying something entirely different) tells us that paid search hasn't gotten any easier- and that no one understands PPC enough to have a full-proof path to success.
There will always be companies fighting for real estate at the top search engines.  So many companies think that it's one of the easiest ways to drive revenue and increase sales.  On the flip side, there's always going to be someone that has the golden ticket to PPC success.
Here's some things that I'm sure you've heard about PPC:
You can use PPC to move to the top of every relevant search for your company.
You can show up above your competitors all day, every day
You can see an increase in leads, sales, and revenue through paid search campaigns.
That sounds great!  What you might not find out until it's too late is that if you don't have thousands of dollars to spend every day (yes every single day), and you don't have an understanding of how paid search works, you're going to end up burning through tons of cash without much to show for it.
Paid Search can be tremendously profitable if you do it right.  We want to help you avoid some of the most common mistakes that companies make when they're managing their paid search campaigns.  Even if you hire someone to manage your campaigns, this information will help you understand what the company is doing- and if they really are as good as they say.
Mistake #1: Not letting the data lead your decisions
One of the greatest advantages that online marketing has over other traditional marketing campaigns is the ability to track virtually everything- and even tie it into your in-house systems and track it all the way to the bank.
Paid search shouldn't be based on hunches.  So many companies fall into the trap of 'our customers use' and base their research and their campaigns on assumptions instead of using data, trends, research and history to create a logical set of things that people use on a regular basis.
So many things factor into finding out what people search for on the internet.  It could be regional, where people use 'car repair' instead of 'auto repair'; it could be generic instead of specific, where 'secure paper shredding services in Denver,co' is not nearly as effective as 'shredding company'.
It could even be as simple as finding out that more people search for your products on Monday than they do on Friday.
The simple rule to follow is this: Gather data over a set period of time, compare it to information from a previous time, and base your decisions of research and what the data tells you.  The more times you do that, the easier it will be to track when things went well, and where things went wrong.
Mistake #2: Expecting too much too soon
Paid search is always tied to instant results.  Since you're paying to play, once the campaign launched, the leads, phone calls, and money should start rolling in.  Some of this makes sense, but there's a little more to it than that.  To make smart decisions on paid search campaigns, you need data (see #1).  To get that data, you need to find out what people are using to buy your services.
Gathering information doesn't usually lead to immediate profitability- but it is the groundwork for long-term success.  It's always good to set the proper expectations for any marketing campaign- so here's how we like to think about it.
When you launch a new paid search campaign, you have to spend some money to see what's going to work.  Sure, you've done your research, and found the keywords that give you the best opportunities, and you have set a budget that gives you enough money to spend every day to show up regularly.
Now it's time to make sure your research is correct.  That could take two weeks, or it could take three months- it depends on your budget, the keywords you chose, and what the competitors on those same keywords are bidding.  That's why it's important to have a little patience, and spend some time and money to figure out where to focus your efforts.
Mistake #3: I think 'Position #1' is always the best
It's true that there are statistics that say that having the first ad on the search results page increases potential click-through-rate by a high percentage.  That doesn't mean that it will turn into a conversion, which is what turns into revenue for your company.
The first position in google increases potential, but quantity isn't necessarily quality for paid search.  The more people click on your ad, the more money you spend; the higher your ad is on the page, the more money you spend.  If you're getting clicks, but not conversions, more money for clicks plus more money for position equals a lot of money that you wasted with little to show for it.
Let the data show you the way- if you find a keyword that converts into actual money, that's the keyword that you should try to get the best position that works for your budget.  Trying to show up #1 for everything is usually a big waste of time and budget.
Mistake #4: Running Ads 24/7
Every paid search provider has ways to limit when, where, and how you spend your paid search budget.  Make sure that you're running your campaign based on where and when your customers are looking for your services.
If you're looking for business-to-business customers, there's a good chance that they're not going to be searching for items on the weekend, before 7 AM, or after 6 PM.  If you only sell products locally or regionally, do you want to be running your ads all over the country?
Determine some baselines on how you want to limit how your ads are shown, then relax them a little bit for your initial testing period.  Once you have a better idea of where the best times, days and places are, you can refine your account and maximize your budget.
Mistake #5: Not using negative keywords
Negative keyword are a huge advantage to your paid search campaign.  It gives you the ability to eliminate things that cost you money that are irrelevant to your services.  To find them, you look for the search terms in your account, find common threads in searches that your keyword shows up for, and eliminate that set of keywords.
Let's say that you're a company that is selling brand new tires.  There's tons of different things that people search for that use the word tire.  They could be searching for used tires, how to fix a flat tire, or even how to rotate tires- all of which might be useless to your company that only sells new tires.
By adding negative keywords for 'used tires' 'fixing a flat tire' and 'rotating tires', you can eliminate those searches from your campaign, which allows you to spend your money on searches that could end up as a new customer looking to buy 4 brand new tires.  This is a powerful tool- use it to make the most of your campaigns.
Mistake #6: Making changes often- and all at once
This is one of the most overlooked reasons why paid search campaigns might not perform well.  When things don't seem to be working, the first knee-jerk reaction is to start making changes to try and make it perform better.  It's a good thing to analyze the data and make slight changes regularly- but any big changes to the account could shift things around and make it even less profitable.
There's two main reasons why you should only make major changes to an account monthly (or less):
You don't have enough data in a 1-week or 1-day period to make a good decision on paid search. Not only is there variability from one day to the next- there's also a lot of variables that go into how and where you paid search ads are showing up.  You need a larger set of data to make sure that the negative things you're seeing are a trend or just an anomaly.
Making too many changes at once too quickly doesn't give you an easy way to determine what was successful, and what was failing. Making small, incremental changes and measuring the results is the best way to uncover an ongoing problem and correct it.
If you're changing things daily, you're not even seeing the effects of those changes.  If you're changing it weekly, you're not using enough data to make your decisions.  It's all dependent on the data- use it to your advantage.
To be successful in paid search, you need to have a good understanding of what you're looking to achieve.  Set goals, do your research, be patient, and follow the data to success!
If you have any additional questions about paid search, we're here to help.  Give us a call on our partnership hotline at (303) 962-5572, or click here to fill out our form.