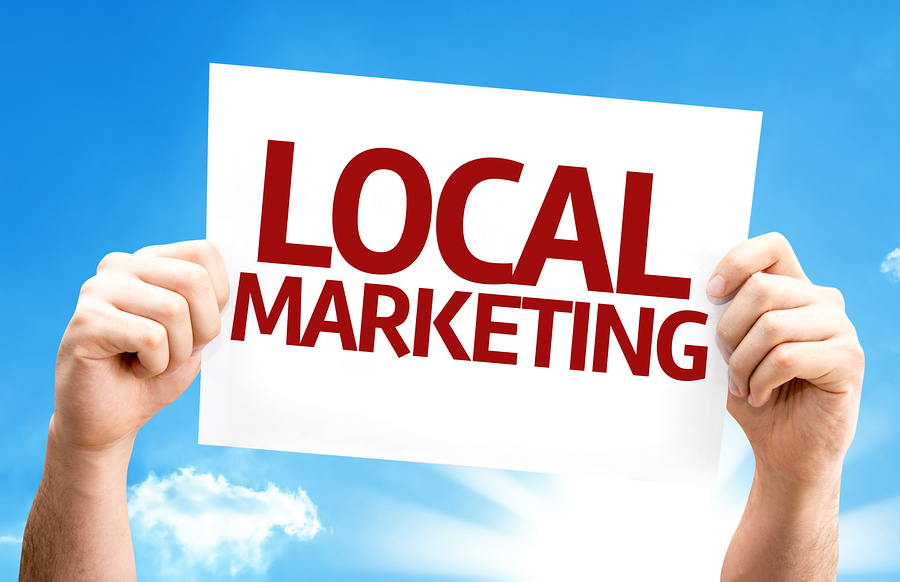 Getting the attention of new customers within your existing service area is a huge advantage for a route-based business.
It helps increase the profitability of that area by increasing route density, and it ends up costing less because you're adding a customer that's not too far from an existing route.
So how do you get in front of those customers?  There's traditional marketing methods that are good for targeting specific areas- mailers, flyering, and word-of-mouth, come to mind.
Although some of these methods are effective, they also have significant costs associated with them.
It's difficult to find a consistent, reliable, cost-effective way to market to local businesses and neighborhoods directly.  But that's where internet marketing, specifically local search marketing, can literally put you on the map.
Create Content That Matters
To start, let's talk about content.  It's important.  In fact, it's one of the best ways to get noticed by search engines.  This isn't just about writing blogs or articles either- every page on your website needs to have meaningful, useful, relevant content that tells visitors (and the search engines) what your company is all about.
That means that you need to make sure you add keywords and information that you hear from your customers- questions they ask your drivers, reasons why they chose you, things they look at when they're on your website, and other information you learn from day-to-day business transactions.
Defining and understanding these things won't just give you a good idea what you should put on your website- it will help you know your customer, and end up providing you key insights that you might have never known.
Once you know what you need to focus on, you can start figuring out where you want to focus your efforts to show up for local searches.
Writing Content for Local Search Results
To show up for local searches, there's a lot of different factors that are involved.  Here's some recent technical information from the Search Engine Optimization world, but there's one critical rule that you have to realize and understand:
In the search engine world, you will not be able to show up for cities that you aren't immediately located around.  If you're company is located in Denver, Colorado, and you want to show up in Boulder, Colorado (25 miles away), no matter how hard you try, you won't be able to show up for keywords that include Boulder, Colorado.
There's a good reason that this just won't work.  Search engines are always looking to provide the most relevant results possible.  When you're in one city and get results for a business that's 25 miles away.  Now, you have to make sure you focus on areas surrounding your business- it's going to give you the best chance for success.
Here's some of the other things that you should include when you're writing content to help you show up in a local search result:
Clearly define your business services page-by-page.

Include detailed information on what you do, and how you do it.  Be sure to provide areas that you service on every page, but not in a repetitive manner.
Make sure that you include the City and State in the title for every main page.

A good rule of thumb is that these pages include anything that's on the menu of your website.  This doesn't mean you force it in- if it just doesn't work in the title, you can add it to the meta data and throughout the content.
Use your targeted keywords in conjunction with your city or state in the titles of your pages.

This not only helps you show up for local results- it helps you show up for results that are relevant to your business.
Create logical paths to what you want people to do.

If you write a blog about mobile shredding, make sure you connect that blog to your mobile shredding services page.  Have a form and/or contact number on those pages (or every page on your site) to maximize the potential of someone filling it out.
Make sure you have your physical address in the header or footer of your website, and on your Contact page. 

That way, search engines connect your website to a certain location, which helps increase the chances of your content showing up for local search terms.
Claim all your local listings

; create a business page on Google+, Facebook, and Twitter, and make sure all your listings have the same address. The more relevant local directories you're in, the better.
Don't forget about reviews.

They're becoming a force in the local search world- and more and more people are turning to the internet to find out more about the service providers they're interested in.
These tips will get you on the right track to showing up for local searches about your business.  Don't forget to add relevant, useful content to you website regularly.  We like to post something at least 3 times a week, but posting something once a week is a lot better than posting nothing at all.
If you'd like a few examples of how to write this content, check out our featured city pages. If you have any questions about how you can show up in local searches, give us a call at (303) 962-5572.