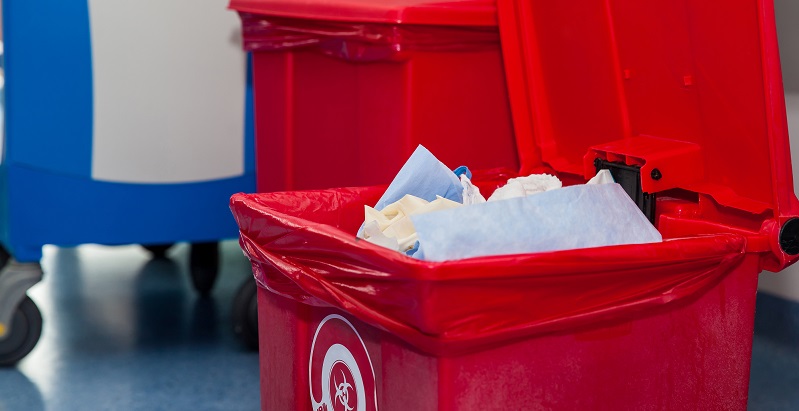 Although in the past hazardous waste (also known as regulated medical waste, or RMW) has been traditionally defined as medical wastes that have been contaminated by infectious materials like blood and other bodily fluids, in the midst of the COVID-19 pandemic the new definition for what is hazardous waste has been greatly expanded.
Besides things like used PPE and surgical equipment, OSHA has stated that now all materials with potential or known COVID-19 contamination also need to be disposed like hazardous waste including things as small as the pens and papers used for signing medical waste manifests during treatment and disposal.
Learn more in this video or the transcription below not only about how hazardous waste and its definition has changed following the Coronavirus, but also how to best handle disposing hazardous waste.
Video Transcription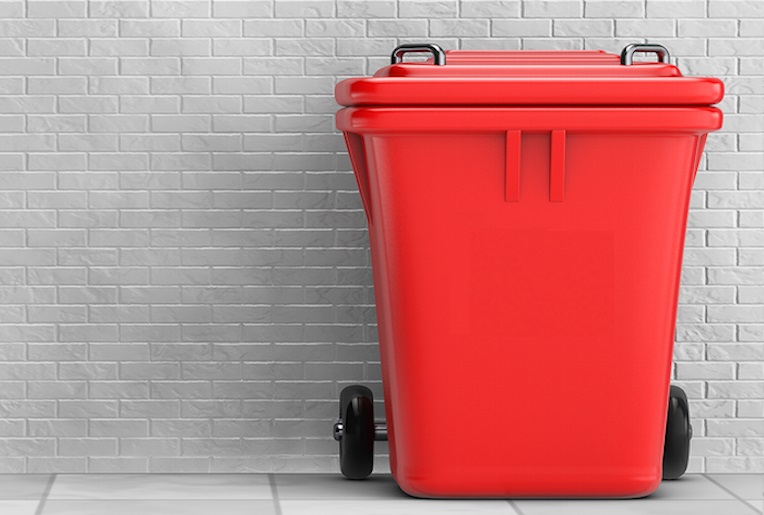 Hazardous waste has recently taken on new meanings as shown:
Hazardous Waste: Traditionally Defined
Biohazardous waste (also known as regulated medical waste) is traditionally defined as waste that is contaminated by blood, body fluids, and other potentially infectious materials.
Biohazardous waste is designated for disposal in red bags and bins only, and includes things like:
Items With Dried Blood & Fluids
Discarded Surgical Equipment
Bandages, Gloves, & Gowns
Blood Soaked Items
Personal Protective Equipment (PPE)
Redefining Hazardous Waste After the COVID-19 Virus
With the COVID-19 virus the definition of biohazardous waste that needs red bag or bin disposal has been greatly expanded to now include any material associated with treating COVID-19 as opposed to just wastes that have been contaminated by bodily fluids.
As a result, just like the people working from home have adapted to the current health situation, healthcare providers also need to adjust how they dispose of wastes that are now considered hazardous such as the pens, paper, and digital notepads providers use to sign medical waste manifests following their disposal.
How to Handle Hazardous Waste Disposal
After releasing new guidance for how to handle COVID-19, OSHA has said that "at this point in time, anything with potential or known COVID-19 contamination should be handled like any other regulated medical waste."
Now just like used PPE and surgical equipment, the new types of hazardous waste that used to be thrown away with regular trash also need to be collected in red bins and the other medical waste that has potential or known Coronavirus contamination.
How the Hazardous Waste Disposal Process Works
Collect and Separate
Hazardous waste and all other medical waste, for that matter, needs to be segregated and collected in separate containers before it can be disposed.
When it comes to hazardous medical waste, it needs to be collected in red bags or bins labeled "biohazard".
Pick Up and Transport
Once the containers designated for regulated medical waste are full, the waste treatment provider sends a truck to the location to collect the materials.
After pickup they're taken to an off-site facility for treatment using methods, like autoclaving, before their final disposal
Treat Hazardous Waste
Upon arrival hazardous wastes are then treated in compliance with OSHA and other waste disposal regulations using various methods for treating solid medical waste including:
Autoclaving
Medical waste autoclaves are closed chambers that are used to treat wastes before disposal by applying extreme heat as well as pressure and steam to sterilize the materials.
Microwaving
An alternative to autoclaving as the traditional treatment method for regulated medical wastes, microwave medical waste treatment is an emerging technology that also uses heat to decontaminate waste.

Prove Safe Disposal
Hazardous waste manifests are forms designed to track hazardous waste from the time it leaves the generator's facility to the time it reaches its final destination
The final copy will detail the chain of custody for materials and be signed to give generators proof of safe treatment and disposal.
As a solution to concerns about hard-copy manifests and pens being as infectious as the rest of the waste being disposed, e-manifests can also be used to minimize contacts along the way.
Need to Increase or Start Hazardous Waste Disposal?
Join the Red Cross, the American Cancer Society and the countless other healthcare providers both large and small who we have helped to find disposal options for hazardous waste when you visit us at Shred Nations today.
To get started with safe disposal of hazardous medical waste, just give us a call at(800) 747-3365, or simply fill out the form to the right of your screen to request free quotes on secure shredding near you.