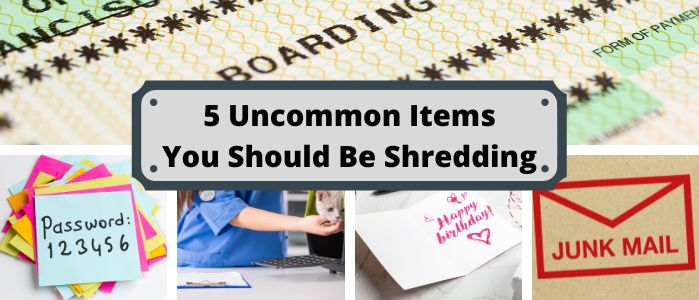 When it comes to destroying sensitive documents, the list of what to shred is seemingly endless. Of course we all know about the obvious things like paystubs, tax records, and bank statements. But what about some of the more uncommon items that still need shredding? We spoke to a number of experts and business professionals about some of the items you may be neglecting to destroy properly.
The rule of thumb that every single person we spoke to agreed upon, was to shred anything that has personal identifiable information (PII) on it. The problem is that so many things in our daily lives contain snippets of information, it can be hard to know what's dangerous and what isn't. You may be surprised to learn that criminals don't need a lot of information to make a few guesses about your life.
5 Uncommon Items You Should be Shredding
Identity thieves and cybercriminals have many ways to steal information. There's no reason for us to make their jobs any easier. In fact, one of the easiest methods of obtaining your PII is still going through your trash. In case you didn't know, trash picking is legal in all 50 states. As unsophisticated as this may seem, our trash can give strangers a great deal of personal information that can be very compromising in the right hands.
1) Junk Mail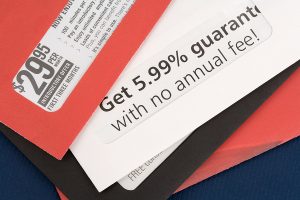 Who among us doesn't get targeted advertisements and credit card offers on a weekly basis? The truth is that most of us pay little to no attention to these letters that often contain heaps of information about us. It can be tempting to throw these items into the trash without a second thought, but this can be very dangerous. Aside from the fact that your name and address are right on the envelope, there can be even more compromising information within.
Joel Jackson, co-founder of Lifeforce, went on to elaborate. "Credit card applications must be shredded. They are routinely thrown away, sometimes in a trash receptacle next to the group of mailboxes at an apartment complex. There have been cases of people digging through the garbage for those applications and filling them out under assumed names – the very names shown on the front of the envelope."
"After a little more sleuthing, often inside the same trash can, an identity thief can get all he or she needs to open a line of credit and go on a spending spree – in your name."
2) Birthday Cards & Birthday Offers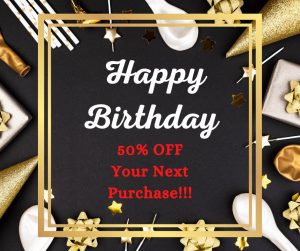 At first glance, these may seem harmless. However, having your name, address, and birthday can be pretty dangerous information in the hands of a thief. With a few educated guesses, thieves can piece together enough data to open lines of credit, or obtain sensitive information from third parties.
Rob Bartlett, Founder and CEO of WTFast.com writes "you should shred any advertisements from companies wishing you a happy birthday or offering you a special birthday deal. Our birthdays too often remain easily-accessible to potential identity thieves, but there's no reason to make it any easier for anyone rifling through your garbage."
"Connecting a person's birthday with other information found in the trash can potentially give access to key medical records, prescriptions, and even bank information. For that reason, shred any ads identifying your birthday."
3) Flight and Travel Related Documents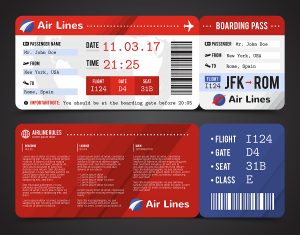 This one might come as a surprise as well. In fact, the expert we spoke to proposed a pretty frightening scenario. Patrick Casey, Director of Growth Marketing at Felix Health mentioned " It's easy to get caught up in the excitement of going on vacation, but don't forget to take proper care of flight-related documents before taking off. This includes your boarding pass, car rental information, a scan of your passport, and any other documents you might need."
"There's no telling what fraudsters might do if they find this information. Fraudsters could use it to compromise your account, gain access to your bank details, and possibly even book a flight under your name. On top of that, they may attempt to burgle your house while you're away if they know the date and duration of your vacation."
4) Pet & Veterinary Paperwork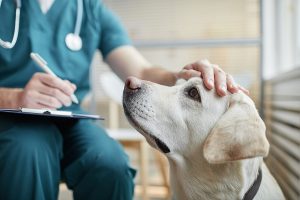 We all love our pets, and just like us, they need medical care from time to time. Don't be fooled, although your pet is the one getting the attention, it's your name and payment information on the documents. Not to mention that fact that many people use pet names as passwords or verification questions.
Mila Garcia, Co-founder at iPaydayLoans.com mentioned "While your pet doesn't have any online accounts that could be hacked, there's a chance that you may be using your pet's name as your password, like many people have a tendency to do. And even if you don't, chances are you probably use it as a password verification answer. Most of the time, that's fine, since it's something that can be very hard for strangers to guess. However, failing to shred medical papers that include your pet's name may end up in the hands of identity thieves who may be looking to hack your account."
5) Sticky Notes & Post-Its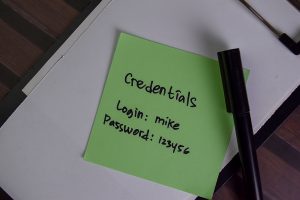 It's a known fact that many people take phone messages, or even write down passwords on sticky notes near their desks. But what did you do with it when it was no longer needed? Did you crumple it up and throw it in the trash? These quick, often thoughtless, notes can be a huge hazard to information security.
Adam Garcia, Owner of The Stock Dork said "Post-it notes are a must-have item in any office. When on a call or interacting with a coworker, they are easy to grab and write down information. Passwords, account numbers, and other sensitive information are frequently scrawled on these notes. However, when they are no longer required, they are frequently discarded. Instead, shred these notes to protect yourself."
It takes no time at all to put these into the shredder or shred bin like you would any other sensitive document. Depending on what's written on the note, it may be even more compromising that a spreadsheet or fiscal data.
Shred Nations can Help Keep You Safe with Secure Shredding
Although the list above contains a few examples of uncommon items to shred, there are dozens more. When in doubt, shred it. It's better to be safe than sorry when it comes to protecting your identity, or your business. Shred Nations has helped over 1 million people with their shredding projects, and we can help you too.
Just give us a call at (800) 747-3365, or simply fill out the form on this page to get a free quote today! We're here to answer any questions you may have, and we're dedicated to finding the right service for your needs.