With intense competition in a low-capital industry, successful shredders must position themselves aggressively in marketing their services. In order to survive, they must obtain an optimal mix between traditional and digital marketing programs to achieve cost leadership in the market.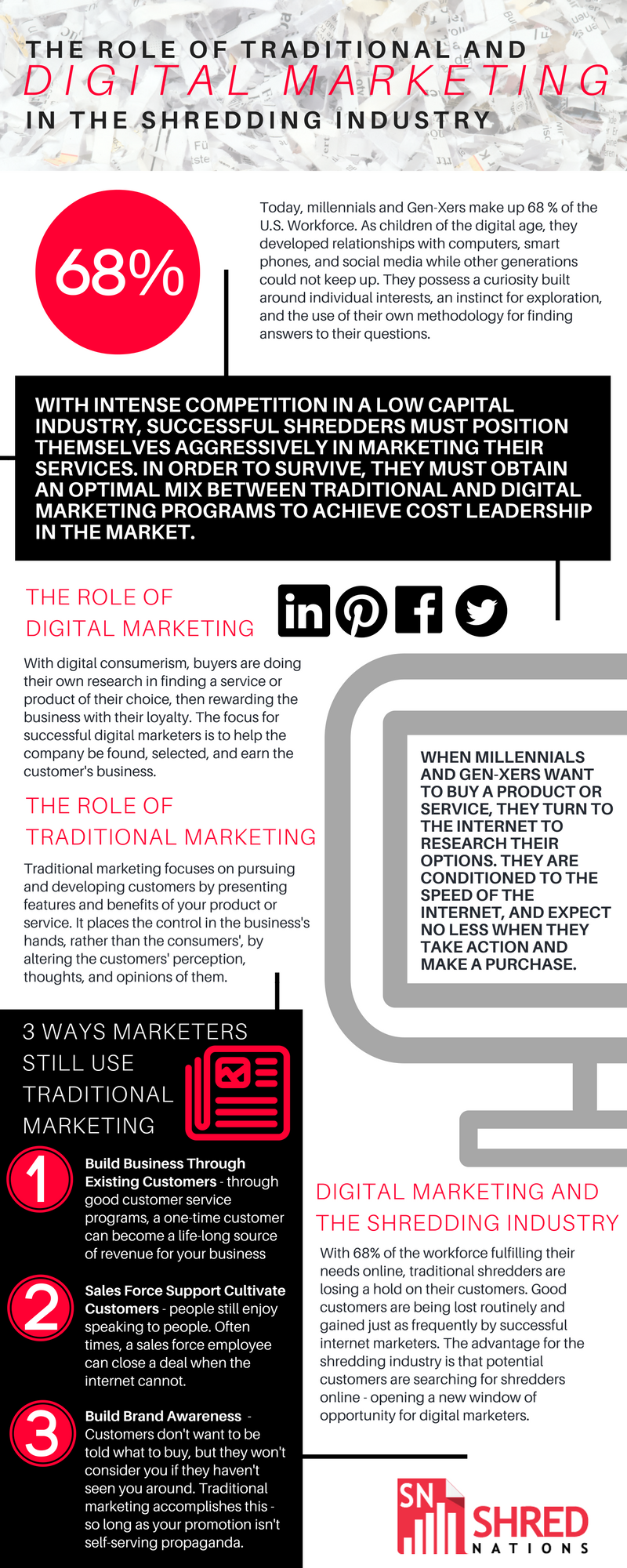 At Shred Nations, we specialize in providing sales-ready referrals, already vetted through our sales force, to shredders around the nation through our extensive digital marketing expertise. We have embraced the power of digital marketing, allowing our shredding partners to compete against large shredding giants.
Don't Believe Us? We Invite You to Learn More About Shred Nations' Digital Marketing Strategy By Giving Us a Call.
Give us a call at (303) 309-0154 to speak to one of our membership representatives directly on how your business can benefit from Shred Nations' digital marketing strategies.