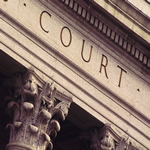 These are uneasy times for business owners. With the cost of gasoline, healthcare, and other services ratcheting higher, they are searching for ways to reduce costs. So, it may seem easy and harmless to throw customer information in the trash, rather than wasting your time at the shredder or paying to have them properly destroyed.
But if you ask Christopher Likens, owner of Nations Title Agency in Kansas, City, Kansas, he'll tell you it's not true. In May, his company decided that it was acceptable to dispose of documents containing sensitive, personal information of their customers in the trash. At the same time, a local Kansas, City television station decided that there was nothing sexier than a good, old-fashion dumpster diving story.
The television station found the documents in Liken's dumpsters, and ran a story on the data breach. If the public relations nightmare wasn't enough, the story started a Federal Trade Commission investigation. Likens settled with the FTC last month and now must hire an outside firm to audit their security policies for the next twenty years.
FTC chairman Deborah Majoris told attendees at a recent cyber security conference, "Careless handling of consumers' sensitive financial information is an open invitation to identity thieves." Based the ruling against Nations Title and BJ's Wholesale the FTC is taking an aggressive stance with companies who carelessly handle personal information. The most obvious place for a business to start is with the paper they generate.
Many businesses have purchased a shredder only to find out that the time it takes with an office shredder quickly makes it the most expensive shredding option. Not to mention the constant maintenance and replacements. Outsourcing shredding lets a business focus on their core functions and reduce employee costs.
"We are in a period of high inflation an many businesses are looking for ways to cut costs," says Steven Hastert, President of Shred Nations, the leading website for shredding services. "Shred Nations specializes in finding ways to bring shredding costs down. The business owner gets insurance against the devastating PR of a dumpster diving reporter and complies with privacy laws."
Hastert says the key is choosing a shredding service that fits your volume. For example, if you are a mortgage company that generates a high volume of documents you will save money with a monthly shredding service. However, if you are an insurance office that produces a small quantity of shredding, Hastert recommends a service like Ship 'n' Shred, which allows you to shred one file box at a time, for under $25.
"We have a shredding solution for every size company," says Hastert.  "Whether you are shredding one box or one million, we can help you avoid nasty public relations events like those that happened to Nations Title."