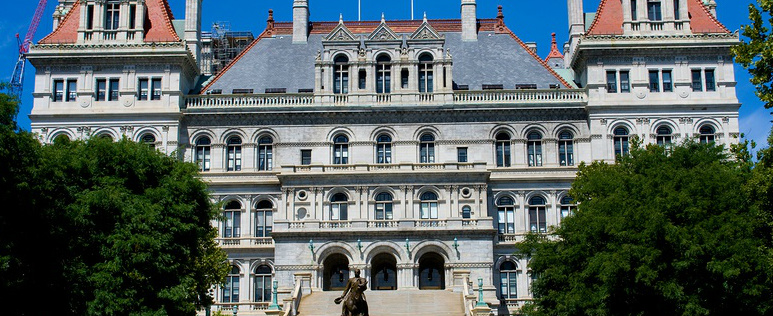 Albany is offers a little something for everyone. Located on the banks of the Hudson River in the heart of the Capital District, Albany, New York is New York State's Capital City. It's home to international business, and is a melting pot of culture, exotic food, and opportunity.
Shred Nations Albany services the entire city of Albany and surrounding areas.  Our comprehensive line of shredding services gives you several options to shred your documents at affordable pricing.
Shredding Services in New York
Don't let an identity thief or corporate spy get ahold of your information—Shred Nations Albany offers mobile, offsite, and electronic media destruction services in New York to protect your documents from a low-tech hack.
Our Services Include:
Let us shred your files at your location while you watch! Mobile shredding services are a cost-effective way to shred documents without having to disrupt your workday.
For large shredding projects, our offsite shredding programs are ideal—a shredding contractor comes to your location to pick up your documents and shreds them at a secure plant.
Protect your electronic data when you're replacing or retiring office equipment by ensuring your media is completely destroyed with the help of hard drive shredding and electronic media destruction services.
Local New York Laws/Regulations
We strive to keep you aware of any local and national laws and regulations related to shredding your documents and protecting your privacy. Here's just a few of the critical pieces of legislation in place in New York:
New York State Information Security Breach and Notification Act – Give residents the right to know when a security breach has leaked their private info.
New York General Business 399-H – Records that contain personal identifying information are required to be disposed of by businesses properly.
Get Free, No-Obligation Quotes on Shredding Services in the Albany Area
If you need secure document shredding services in Albany, Shred Nations can set you up with a reputable contractor in your area today! To get started, call us at (518) 203-2988 or fill out the form on the right.
We'll take your project request and connect you with Albany-based shredding providers that will provide free, no obligation quotes to help you complete your project as quickly as possible.
Our normal operating hours are Monday-Friday from 8:00 AM to 6:30 PM EST, and Saturday from 9:00 AM to 4:00 PM EST. Let us know when we can help you!