When we think about our paper shredding, we tend to focus on just the paper shredding itself.  There isn't really anything wrong with this because ultimately this is the most important process of the paper shredding industry.  There is quite a bit going on in the background though, which is always nice to know!  When it comes to shredding your paperwork there are a few different options you can choose in order to make sure your documents are properly destroyed.  Whether you choose to use a drop off location, Ship N Shred, or a mobile service, ultimately all of these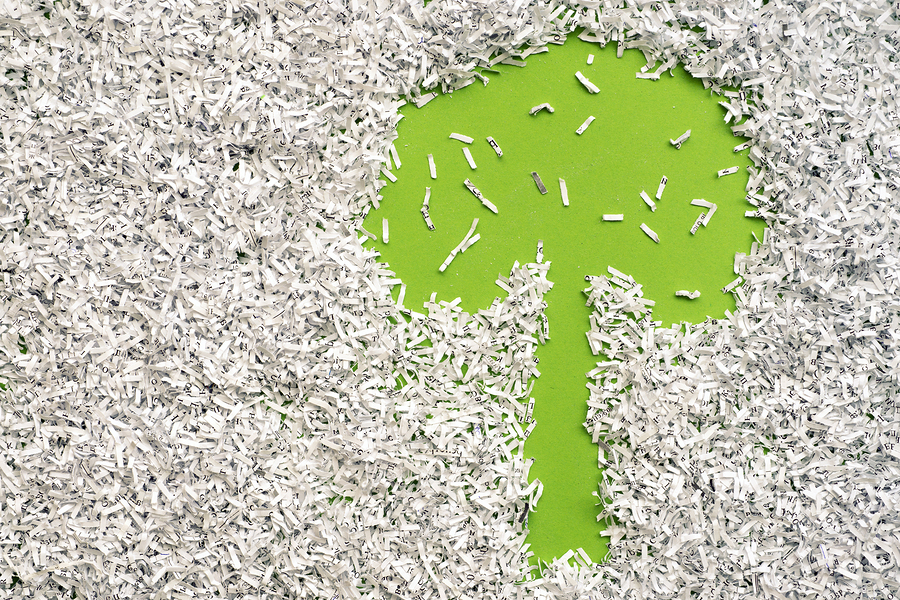 companies tend to work together.  When you choose a drop off location to bring your records to, they typically use a mobile service to make sure that your documents are properly handled.
Not only are these companies connected in how they shred paper, but they are also connected in how they deal with their shredded paperwork (for the most part).  Most companies choose to recycle their shredded paperwork which is ultimately better for you than you would think.  One of the first steps in the recycling process is to put all of the paperwork into a vat of chemicals that separate the ink from the paper itself.  This essentially erases everything that was on the paperwork.  Although all paper shredding providers are different, they all have the same goal in mind which is to protect you and your secure information!