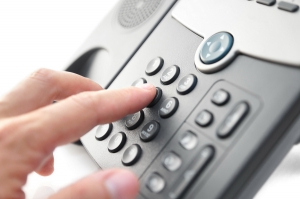 At the checkout line you have everything. Shopping list, cash or credit card all ready — and, oh yeah, get set for one more thing.
"Can I have your phone number, please?"
Privacy advocates advise against revealing such information, because it can be the key to accessing more sensitive information about you.
Because a phone number often can be used to look up a customer's address, stores say it helps them send special offers through the mail or tailor those offers to a customer's prior purchases. Many stores have signs explaining such a policy near checkout counters. Such signs commonly add that the stores don't share their customer information with third parties.
"I think a lot of stores, to be fair, they're not abusing your privacy," said Ponemon, who once audited an unspecified chain store's use of customer data and found it ethical. "But some stores are thinking there's money in your data."
Are You Properly Protecting Yourself? Get Free Quotes on Shredding Services Today!
Some companies that handle your sensitive information will keep it private and do the right thing, but some companies don't—and there is no way to tell what companies are doing. To ensure your safety you must do everything you can to fight identity left and information leaks. Call us at (800) 747-3365 or fill out the form on the right for free quotes on shredding services near you. Shred Nations is committed to keeping you safe.